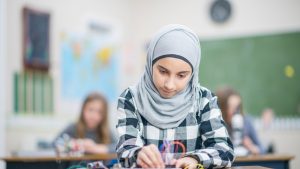 The Hull and East Yorkshire Careers Hub is part of the Government's Careers Strategy implemented nationally to support secondary schools and colleges in implementing a 'world class' standard of careers guidance.  The HEY LEP Careers Hub builds on the successes of the Humber Careers Hub previously.  The change came about as a result of new LEP geography in April 2021.
The Careers & Enterprise Company (CEC) was established by Government in 2014 and working in partnership with Local Enterprise Partnerships (LEPs), across England, set up Careers Hubs to build and co-fund a national network of Enterprise Coordinators to improve careers education and help prepare young people for the world of work.
The Hull and East Yorkshire Careers Hub is currently engaged with 36 schools and colleges and have over 40 Enterprise Advisers, representing a range of sectors volunteering to support these schools and colleges. We operate in partnership with both Hull City Council and The East Riding of Yorkshire Council, the Humber Outreach Partnership and a number of other committed stakeholders.
The Hull and East Yorkshire Careers Hub team comprises of one Careers Hub Lead and two Enterprise Coordinators who are trained to work with school and college leadership teams to build careers and employer engagement plans. In addition, each school and college is supported by an Enterprise Adviser – a senior volunteer from business – who helps to develop a strategic careers plan and unlock relationships with other local businesses.
The Careers Hub can:
help businesses work with schools to improve workplace skills
raise awareness of businesses and labour market information with secondary schools and colleges
provide high quality resources to improve careers provision
support careers leaders in schools and colleges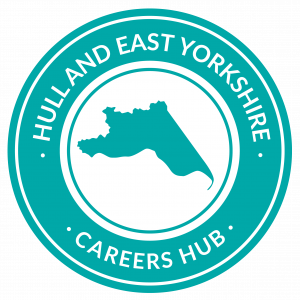 The Schools and Colleges who are in the Hull and East Yorkshire Careers Hub are:
Archbishop Sentamu Academy
Aspire Academy
Beverley Grammar School
Beverley High School
Bishop Burton College
Bridlington School
Cottingham High School and Sixth Form College
Driffield School and Sixth Form
Goole Academy
Headlands School
Hessle High School and Penshurst Primary School
Holderness Academy and Sixth Form College
Hornsea School and Language College
Howden School
Hull College
Kelvin Hall School
Kingswood Academy
Longcroft School and Sixth Form College
Malet Lambert
Newland School for Girls
Northcott School
Sirius Academy North
Sirius Academy West
St Anne's School and Sixth Form College
St Mary's College, Voluntary Catholic Academy
TEC Partnership (East Riding College)
The Boulevard Academy
The Compass Academy
The Market Weighton School
The Marvell College
Wilberforce College
Winifred Holtby Academy
Withernsea High School
Woldgate School and Sixth Form College
Wolfreton School and Sixth Form College
Wyke Sixth Form College
HEY LEP Careers Hub Provider Access Policy
As part of our on-going work to support compliance with the Baker Clause so that all young people everywhere have access to information about every pathway available to them, we commit to this Careers Hub Provider Access  Statement; this ensures that we follow a national model to have a clear and consistent way of engaging with providers when supporting them to work with schools and colleges