HEY LEP is pleased to announce the publication of its first Local Skills Report.
Download the report here: Hull and East Yorkshire Local Skills Report May 2021 .
Local Skills Reports are a requirement of all Skills Advisory Panels and were introduced by the Department for Education to provide a clear and consistent view of local skills needs to help partners to respond to labour market needs.
The HEY LEP is forming a new Employment and Skills board which will fulfil the requirements of the Skills Advisory Panel.  The HEY Local Skills Report builds on the previous work of the former Humber LEP's Employment and Skills Board and its work with key stakeholders to identify skills strengths and needs. The report includes a wide range of skills-related indicators, analysis, intelligence and case studies for the Humber area and the HEY region.  The report will be used by HEY's Employment and Skills Board to inform our Employment and Skills Strategy to address the key priorities identified.
The report is underpinned by a set of core indicators, a selection of skills related data provided by the DfE's SAP Programme Team, with supporting local analysis and intelligence. Download this information here: Hull East Yorkshire Local Skills Report Annexes – Core Indicators and Additional Data
Local Skills Reports will also feed intelligence to the central government, including the national level Skills and Productivity Board .
We hope that the Local Skills Report will be a useful tool in engaging partners and stakeholders across the HEY region to work collaboratively with the HEY Employment and Skills Board to achieve our aspirations for skills and employment in Hull and East Yorkshire. This report was produced in March 2021 and will be updated again in November 2021.
The HEY LEP Skills Dashboard
The HEY LEP commissioned a refresh of the skills dashboard  which  provides a wide range of data as outlined in  the Department for Education's Skills Advisory Panel Guidance  and follows the four-stage approach set out in the guidance.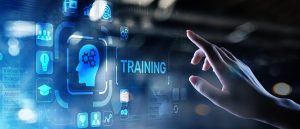 The live Skills Dashboard  includes key indicators and statistical information to support local decision-makers and stakeholders to understand the HEY skills environment and provides an evidence base of the local labour and skills landscape.
The dashboard will be reviewed on a quarterly basis and automatically updates depending on the source of the data.