Building on the success and momentum of the RGF3-funded Growing the Humber business grant programme, this project will deliver a Humber-wide approach to sustaining and growing the local economy, with reference to but not exclusively, the Humber LEP's priority sectors.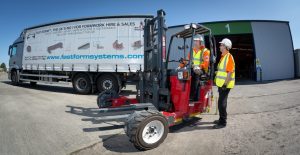 PHOTOS – Growing the Humber (2)
The programme will provide capital grants to SME businesses in support of business growth, investment and job creation, creating and building on an environment that enables and encourages business to seek and exploit expansion opportunities.
This £4m programme will create an additional 275 jobs and leverage an additional £20m in private sector funding.
More information, including how to apply, can be found on the Growing the Humber page.
A list of businesses supported with grants can be accessed below
Approved Growing the Humber Business Investment Grants – June 2017
Project Dates
April 1, 2015 - March 31, 2018
Project Sponsor
North East Lincolnshire Council
Location
Across the Humber
Funding
£4m Local Growth Fund through the Humber LEP, part of the July 2014 Growth Deal
£20m+ private sector
Total project cost – £22,356,597.00
LGF Spend:
Contracted – £3,999,822.00
 Total achieved – £3,999,822.00
Private Spend:
Contracted – £18,356,775.00
Total achieved – £18,356,775.00
Outputs
New Jobs:
Contracted – 275
Total achieved – 431
Approval Status
Business case approved
Delivery Status
Completed
View project homepage