This site is part of the Humber Enterprise Zone and offers support and incentives for investors.
Site size: 1.56ha
Land ownership: ABP
Project Dates
April 1, 0016
Project Sponsor
Hull City Council
Location
Hull Centre
Funding
Incentives: Business Rate Discount, within an Assisted Area.
LGF funding – £3m
Environment Agency funding – £3.2m
Outputs
Construction jobs – 92.5
Domestic properties with reduced flood risk – 163
Commercial properties with reduced flood risk – 152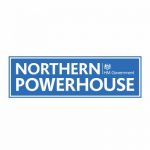 Approval Status
Business case approved
Delivery Status
Completed
All locations are approximate.