Chatta is a teaching approach which links images with language. It was developed following extensive work in hundreds of schools and with thousands of teachers and pupils.
Chatta is used by teachers as a whole-class teaching resource with pupils aged 3 to 18, and also by teaching assistants as an intervention resource.
Parents are central to Chatta and as well as being able to support learning with the Chatta resources they also use the Chatta app to make Chatta stories at home.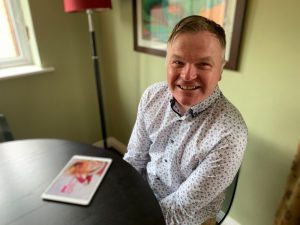 CHATTA founder, Chris Williams
The powerful research-informed method removes barriers to learning for all children and young people through audio-visual teaching methods and a spoken language based approach. Chatta's unique software is used for whole class teaching at school and by families at home. Chatta believes in making a difference for every learner and the Chatta method has proven to be very effective for helping students with dyslexia, autism, English as an additional language and those at risk of falling behind.
Watch CHATTA founder, Chris Williams, as he talks us through his presentation, delivered during Humber Biz Week 2021
Visit CHATTA to find out more about this EdTech company.