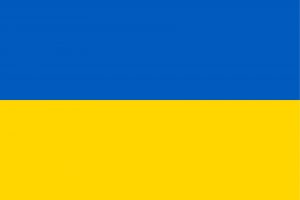 This page provides details of some of the ways that you can support the people of Ukraine, as well as links to the advice available if your business has been impacted by the ongoing situation.
How you can #StandWithUkraine
The UK government has provided details of the ways in which you can help in respect of the situation in Ukraine.  Visit https://www.gov.uk/government/news/ukraine-what-you-can-do-to-help for more information
To register an interest in providing accommodation, as an individual or organisation, further details and the link to register your interest can be found at: https://homesforukraine.campaign.gov.uk/
How employers can support #UnitedforUkraine
United For Ukraine is a coalition brought together at the request of leaders from across the North, including the Northern Powerhouse Partnership with support from the NP11 group of Local Enterprise Partnerships which includes HEY LEP. The initiative is focused around a digital platform www.unitedforukraine.org.uk which connects employers with evacuees.
For Ukrainian nationals, and other refugees who are eligible, the United For Ukraine website provides a searchable list of job vacancies with employers who have committed to providing good job opportunities in a supportive environment.
For employers, the free-to-use site provides an easy and direct way to communicate job opportunities and access the right support, to employ those coming here who wish to, and are able to, work.
Vacancies listed on the site will adhere to criteria such as the offer at least a real living wage, and disclosable salaries, to ensure the opportunities on offer are quality jobs.
The site – which is accessible in both English and Ukrainian – also provides signposting to support services and referral agencies for Ukrainian refugees, such as free English language courses and how to open a bank account, as well as services providing advice on issues including housing, work permits and childcare.
Donations
There are a number of charities providing humanitarian relief in Ukraine, should you want to donate money to help.  It is important that you give safely and ensure that your money is used most effectively – advice on how to do so can be found here: https://www.gov.uk/government/news/ukraine-what-you-can-do-to-help
The UK government matched donations made through the Ukraine Disaster Emergency Committee Crisis Appeal up to £25 million.  To donate to the DEC Appeal visit https://donation.dec.org.uk/ukraine-humanitarian-appeal
Local Support
For further details of local information on support for Ukraine please visit the following:
https://www.hull.gov.uk/communities-and-living/equality-and-diversity/how-you-can-support-crisis-ukraine
https://www.eastriding.gov.uk/living/support-for-ukraine/
Support for Business
A number of businesses locally will be impacted by the ongoing situation in Ukraine – further advice can be found at https://heygrowthhub.com/2022/03/03/international-trade-and-russia-ukraine/
If there are any particular local impacts of the current conflict, the LEP is keen to capture this in our regular returns to BEIS so that we can make them aware of any impacts and help inform any future support that may be required.  Businesses can let us know about this via email to: growthhub@heylep.com