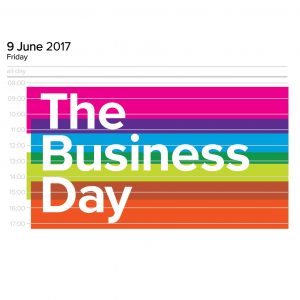 The Humber LEP is supporting a new event which will act as a fitting finale for this year's Humber Business Week.  The Business Day will feature high-profile speakers and networking opportunities at Bridlington Spa on Friday 9th June.
The LEP is one of the main sponsors for the event, alongside East Riding of Yorkshire Council, Hull City Council, the University of Hull, KCOM, Welcome to Yorkshire and the Sewell Group.
As the final event of Humber Business Week, keynote speakers Baroness Brady of Knightsbridge CBE and John Simpson CBE will be joined by host Alexander Armstrong, who will also act as chair of a debate covering local, national and international current affairs.
Karren Brady CBE, widely known for her appearances on BBC One television show The Apprentice, is a passionate advocate for women in business.
Accolades like FC Business Magazine CEO of the Year 2012 and being awarded a life peer in 2014 make the current CEO of West Ham United football club a popular speaker for events across the globe.
BBC world affairs editor and foreign correspondent, John Simpson CBE is an industry leading journalist, broadcaster and an accomplished author.
Having being with the BBC for over 50 years John has interviewed every prime minister since Harold Wilson, amongst world leaders such as Vladimir Putin and has covered 46 wars on four continents.
Our event host, Alexander Armstrong is best known for his part played in the comedy duo Armstrong and Miller.
Amongst his work as an actor, comedian and a singer Alexander hosts the popular BBC One quiz show Pointless, and has done so since its inception in 2009.
Lord Haskins, Chair of the Humber LEP said:
"We are a strong supporter of Humber Business Week every year because of the opportunities it brings to celebrate the region's vibrant business community, meet new contacts and hear from inspiring speakers.
"By working together we have enabled this new event to go ahead and attract an exciting line-up of speakers and guests, which will no doubt make for a brilliant day."
Councillor Stephen Parnaby, leader of East Riding of Yorkshire Council, said:
"A large business event, coinciding with the end of Humber Bizweek, has been missing from the annual programme for the past year and I'm excited and proud to be part of the team developing this powerful new event.
"Working jointly with The Business Day's main sponsors has allowed us to confidently build around the concept of business networking but include a top-tier line-up of speakers, too.
"Delegates will definitely experience an event that's a bit different and sponsors will feel the benefit of having the time and space to communicate with their customers and prospects well."
To find out more about The Business Day and book tickets, visit the event website at www.thebusinessday.com.
The LEP's other plans for Humber Business Week 2017 will be announced in the coming weeks.
Event Type
Venue
Bridlington Spa
South Marine Drive
Bridlington
YO15 3JH
Start
09/06/2017 9:00am
End
09/03/2017 5:00pm
Book now
Book now