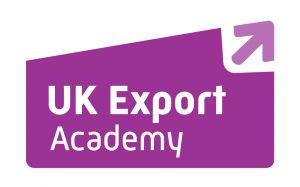 The Hull and East Yorkshire Local Enterprise Partnership (HEY LEP) is working closely with the Department for International Trade (DIT) to deliver the best possible export support service to businesses across Hull and East Yorkshire.
The Export Academy returns in 2022, offering tailored export support to small businesses across the region that are new to exporting, thus maximising their export growth potential and ambitions. This free course is delivered by experts, giving businesses the know-how and confidence to grow their sales internationally.
Delegates can upskill and learn about what it takes to successfully sell to customers around the world with confidence, by joining a series of core modules which cover the basics of exporting along with other advanced workshops to further their export knowledge.
A range of workshops are offered, which include:
»» Identify Export Markets and Create an Export Action Plan
Tuesday 8 February 2022 , 13:00 – 15:00
»» Selling Services Overseas
Thursday 10 February 2022, 13:00 – 14:30
»» Understanding Export Documentation
Thursday 17 February 2022, 13:00 – 15:00
»» Financing International Trade and Payment Terms
Tuesday 22 February 2022, 13:00 – 15:00
»» Incoterms, Shipping and Customs Requirements
Thursday 24 February 2022, 13:00 – 15:00
HEY LEP will also host a roundtable event which will give an overview of international trade services available to businesses across Hull and East Yorkshire:
»» HEY Export! Navigating international trade services across Hull and East Yorkshire
Thursday 3 March 2022, 12:00 – 13:00
If you're a Hull and East Yorkshire business looking to grow your exports, register here: 
Once registered, delegates will be able to select those workshops of interest, plus have access to a range of on-demand webinars, workshops and events.