Teal & Mackrill manufacture exceptional floor, problem-solving, industrial and marine coatings – providing outstanding training and technical support for brands Coo-Var & Teamac. Established in 1908 they remain a family-owned business and continuously modernise production and distribution to deliver class-leading quality and service.
Although well-established in the UK, Teal & Mackrill strongly believe that future growth will be generated outside of the UK and as such they took the decision to appoint full time Export Sales Manager, Caroline Renwick almost 3 years ago.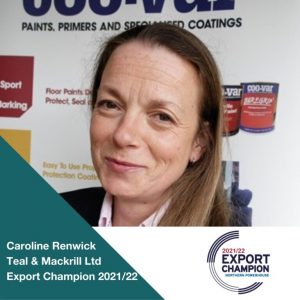 As a business Teal & Mackrill have seen substantial growth in their export markets and have doubled export sales, now supplying over 20 countries. Their key markets are currently in Eastern and Southern Europe, but they have set their sights on expansion into Western Europe and the Middle East.
Every business lead received by the export department from either the website, referred business, trade shows or desktop research, is duly checked and followed up. Every lead is an opportunity, and the aim is to convert each one of them into new business. When we received a new lead from Iraq, on first inspection it didn't look genuine. We couldn't find the company on the internet and Iraq is not your usual export destination. As we never discard any potential business leads, we made contact with the company, carried on with our own research and contacted our local DIT representative for help. DIT has been an invaluable tool in supporting us. Our International Trade Adviser, Sharon Stathers, is always quick to help with any questions that we have or direct us to the relevant regulatory information we need. In this case, she put us in contact with the local office who were happy to meet with the potential distributor on our behalf. We also attended a DIT event on the Iraq marketplace, which was very informative. From all of that we knew it wasn't going to be plain sailing, but the opportunity was definitely there.
Once the contact had been made and we agreed to work with the Iraq distributor we quickly received our first order of one full pallet. We were initially overjoyed by the progress, however 6 months later we were still struggling to get the documents required to despatch! We had to jump through some major hoops to get the certificates needed, but with sheer determination and hard work we were finally in a position to send the order.
The stock arrived in Iraq one month later. The distributor had invested in new premises, staff and social media & the initial feedback from them was very positive.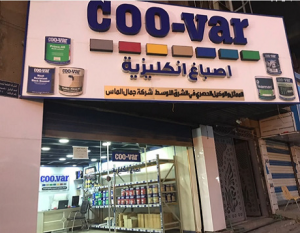 Just a few months later we received another order, this time for a full container!