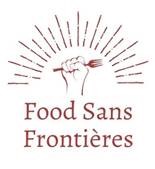 Food Sans Frontières assists suppliers to the foodservice, retail and food ingredient sectors internationally, offering consultancy and translation services in order to open international doors, manage logistics, implement multilingual communications and handle account management for companies working in the UK Food and Drink sector, both in terms of import and export.
Founder, Joanne Alexander-Sefre is keen to engage with companies across Hull and East Yorkshire, and has personal links with the area, having grown up in North Ferriby.
According to Joanne, "My work for many years as an Export Communications Consultant made me very well attuned to looking holistically with businesses at how they manage communications with customers, wherever they are, and then for developing business with customers in markets where English language or indeed culture is not the norm, helping them to put in place and in the least complicated way possible, strategies that would make sales more effective. This can cover people, packaging, marketing, websites, online marketing and so on."
Joanne embraces innovation within the sector such as packaging and communication and is a regular webinar guest panellist. Prior to the Gulf Food event in early 2022, Joanne, in liaison with DIT, will present to UK participants on how they should prepare to be able to communicate effectively in the region and develop business.
In terms of engaging with local companies operating in the Food and Drink sector, Joanne is currently offering a no obligation 30 minute (video) call to understand what the company does, is looking to do internationally , has already done – seeing where her experience, knowledge and skills can assist them.
To find out more about Food Sans Frontières and to book your no-obligation 30 minute (video) call, contact Joanne at:
Tel: +442085008537 / +447956552219