Stories of start-up firms have been compiled by Hull and East Yorkshire Local Enterprise Partnership (HEY LEP) to help inform and inspire people tempted to take their first steps in business.
The case studies feature ventures ranging from the launch of a brewery in a converted dairy to the journey of one man and his van growing a building services company with more than 200 staff.
A chef who owns one of Hull's most popular restaurants tells of his escape from the Iraq-Iran war zone and a couple who met in care reveal how the experience helped them re-double their determination to succeed as specialists in all aspects of tree felling, planting and maintenance.
The businesses, based in various locations across the region, were selected by the LEP to showcase the real-life experiences of people who have faced up to major challenges and found solutions to help them move forward.
Neil Fisher, Managing Director of Airco, bought a van in 1981 for £700 and set out knocking on doors and handing out leaflets to find work in refrigeration and air conditioning. Now Airco employs more than 200 people and operates as far afield as Leeds, Birmingham and London providing a full range of the latest heating and cooling solutions.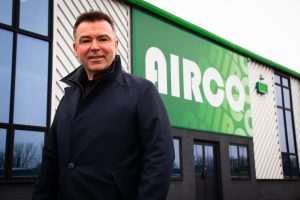 Mark Savile travelled around the world researching big beer brands and tiny craft breweries then combined that passion with his love of the outdoors to devise a unique marketing strategy for his business, Raven Hill brewery at Kilham, near Driffield.
Taha Rahman arrived in Hull as a refugee, landed a washing up job at a restaurant in Beverley and gains as much experience as he could on the way to opening his own restaurant, Piccolo. He tells how he battled back from cash flow issues which were so severe he almost tried to sell his pots and pans.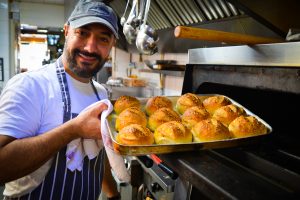 Sarah Fenwick and Gareth Pennington overcame the challenges of living in care and launched Tree Fellas Hull Limited three years ago after getting to grips with issues around finance, recruitment and health and safety, all while juggling home schooling for their two young daughters.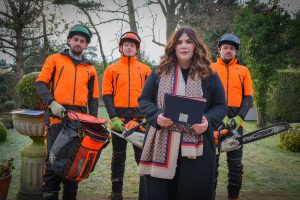 The Call Answering Company was founded by Sam Waslin as a sole trader when she couldn't find anybody to manage phone calls for her transcription business and husband Andy's work as a driving instructor. Now she runs her own team and is expanding and recruiting.
David set up Beverley Park Homes at Tickton in 2017 to manufacture units for holiday parks and has since launch three additional businesses, expanding into the kitchens and bedrooms sector, high-end leisure homes and quality upholstery.
In addition to the start-up stories the HEY Growth Hub provides easy access to information, support and resources for start-ups in Hull and East Yorkshire in one place.
Visitors to the website will find handbooks and templates based on key start-up related themes including business planning, and sales marketing and the site also includes details of the HEY Start-Ups workshop and masterclass programme, as well as other relevant events targeted at those thinking about starting up or newly started in business.
Jon Brunton, HEY Growth Hub Manager, said: "Thinking about starting a business can be overwhelming.  HEY Start-Ups is designed to make it as easy as possible for those who are thinking of starting up or are new to business.
"This new web resource provides everything you need in one place, from access to one-to-one business advice, details of workshops and masterclasses on key issues, key templates and guidance to inspirational stories from others that have been in your shoes. We have everything you need to help make your new business a success."
To find out more visit www.heystartups.co.uk