HEY LEP has welcomed the Yorkshire & Humber Climate Commission's Climate Action Plan, which was published today.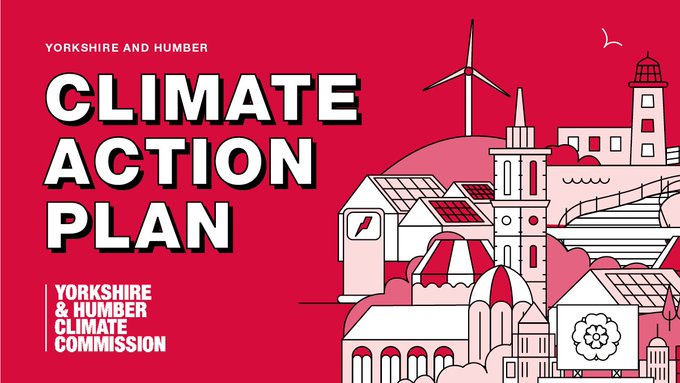 HEY LEP's Sajalu Dahal, who is the Lead Analyst for the Humber Cluster Industrial Plan, is a Climate Change Commissioner for the Hull and East Yorkshire Region.
The Action Plan was developed by the Yorkshire and Humber Climate Commission with the help of more than 500 people from across the region.
It was published on Wednesday 10 November 2021 and presented at the Yorkshire Post Climate Change Summit.
The Action Plan calls for meaningful climate leadership from larger institutions in government and the public and private sectors to deliver "significant, tangible contributions" to help tackle the climate and ecological emergency.
Stephen Parnaby OBE, Deputy Chair of HEY LEP, said: "As part of the Humber region, the HEY area is part of the UK's largest emitting Industrial Cluster. Not only this, but our estuary-based position makes us vulnerable to the effects of climate change.
"Within this context, we very much welcome today's report from the Yorkshire and Humber Climate Commission. The three key goals set out in the Climate Action Plan of fostering shared responsibility, moving from targets and planning to action, and putting climate and nature at the heart of all areas of decision making are all shared by HEY LEP.
"Our Economic Growth and Workforce Wellbeing strategy – which we're consulting on until Sunday – sets out our ambition of becoming net-zero by 2040 – we'll be working with partners across Yorkshire and beyond to achieve this."