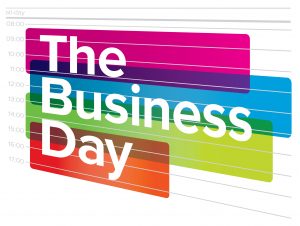 The Hull and East Yorkshire LEP (HEY LEP) is eagerly looking forward to attending its first in-person Business Day event since its launch in April 2021.
This year, the Business Day 2022 is back with a bang at the prestigious Bridlington Spa, a tailor-made venue much appreciated by  delegates.  Sponsored by the LEP Growth Hub's 'Made Smarter: Yorkshire' programme, the event provides an excellent opportunity to promote the programme and engage directly with manufacturing SMEs who are looking to drive productivity and efficiency within their businesses.
James Newman OBE, HEY LEP Chair commented, "We are proud to be one of the main sponsors of this year's event. This is a really important day for the region, bringing together the major employers and smaller enterprises to discuss how we might best utilise the unique assets of the Humber. As the newest LEP in the country, it is an excellent vehicle to share our strategic vision and focus on the needs and demands of the business community".
Alongside the Made Smarter Programme, the HEY LEP will be offering SME businesses the chance to measure their digital confidence and capabilities via a new online tool that produces a bespoke analysis report immediately after completion of the tool's set of questions.  This report is then linked to further free business advice and support provided by the HEY Growth Hub.
HEY Growth Hub Manager, Jon Brunton added, "We are hoping to speak to many businesses who are considering their onward digital journey, as well as their route map to Net Zero.  Our stand will have some surprises which will be unveiled on the day itself, in keeping with the innovative approach of the HEY LEP.
The HEY LEP and Growth Hub will also be hosting two further events during Humber Business Week 2022. On Tuesday 7th June, the Growth Hub will launch its new HEY Workforce website as part of an event exploring all things related to workforce development at the Tigers Trust Arena, Hull. Then, on Thursday 9th June the LEP will explore how the role of digital technology and digital skills will help drive forward the region's economy, with this event taking place at the University of Hull. Please see the Humber Business Week website for more details.
The Business Day will be held on Friday 10th June 2022; only a last few tickets remain, so be quick – any interested colleagues should apply today via www.thebusinessday.com