Are you an SME based in Hull & East Yorkshire? Find out more about our regional Peer Networks programme at a free one-hour taster session running on Wednesday 11th & 18th August 2021 at 9.30am and 4pm.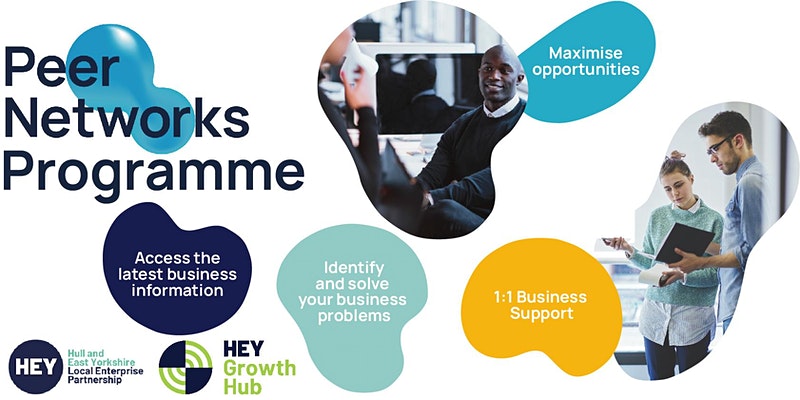 Peer Networks is a nationwide scheme established to support, educate and connect SME leaders through free peer-to-peer online networking. Meeting in small groups once a fortnight for twelve weeks, these practical and high-impact sessions will enable you to develop your business skills, put forward your ideas and problems, and benefit from collaborative solutions and support.
Our taster sessions offer the opportunity to experience a shortened version of a typical event. Over the course of an hour, you'll have the chance to meet one of our expert hosts, connect with other SMEs, and discover some of the benefits of this unique networking programme for yourself.
Each hour-long taster session is completely free with no obligation to join the programme. To take part, simply register on Eventbrite here. The full Peer Networks programme will begin this September – visit the website for full details and to check if your business is eligible.