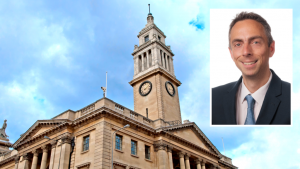 Hull City Council is inviting smaller and medium-sized businesses within the city to a breakfast event later this month.
Hull Business – Your Future will be held on Friday 24 March and will enable attendees to find out what support is currently available and what could be in the future through the UK Shared Prosperity Fund.
The breakfast event will begin from 8am with refreshments and networking followed by a welcome from the Leader of the Council, Mike Ross.
There will also be presentations from Hull City Council's assistant director for economic development and regeneration, Alex Codd, as well as Employment Hub manager Gill Brownlee, followed by a Q&A session.
Hull Business – Your Future will run until around 10:30am in the Reception Room on the Guildhall's first floor and will finish with the chance to visit stands, advisors and the chance to speak to portfolio holders from the council.
Stands will include, Hull City Council's Business Support Team, Hull Business Energy Efficiency Scheme, Youth Enterprise, Hull Training and Adult Education, Employment Hub, the Business and Intellectual Property Centre (part of the library service) and the HEY Growth Hub.
Cllr Ross said: "I look forward to hearing from and meeting local SMEs at this month's business breakfast.
"Business formation and growth are top priorities and this event will be a chance to engage with businesses and hear about their work and business needs."
Alex Codd added: "This is a great opportunity for businesses in Hull to learn about the support and options available to them.
"Funding regimes are changing with the end of European funded support programmes and the emergence of new funded programmes, such as the UK Shared Prosperity Fund, which is in place to help businesses grow, provides a boost to the local economy too."
You can find out more or book your place here.