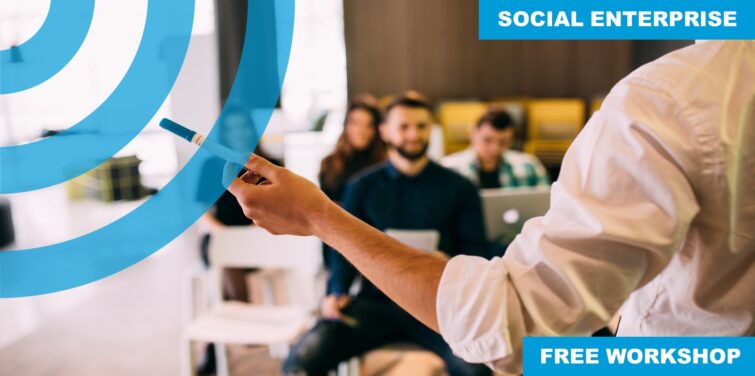 The Humber Social Enterprise Accelerator could help you grow your social enterprise.
Social enterprises in Hull and East Yorkshire and across the wider Humber region are being invited to take part in a new accelerator programme.
Specially designed and delivered by experts, the Humber Social Enterprise Accelerator will provide tailored support to social enterprises to help them grow their operations.
Delivered as part of the HEY Growth Hub's #GrowMySME Programme, the Social Enterprise Accelerator builds on the success of a pilot scheme that operated from 2020 to 2021, where fifteen social enterprises were supported to review, develop, and grow their organisations over the course of the pilot.
Delivered by social enterprise experts CERT CIC, the new accelerator programme will help up to thirty social enterprises be more financially robust, allow them to take advantage of growth opportunities and to develop new products and services. It will also help them to manage volunteers and staff more effectively and to undertake succession planning, amongst many other topics.
Support will be tailored to the specific needs of each organisation, and a minimum of 12 hours of free advice, guidance and support will be available via one-to-one coaching, mentoring, peer learning, and interactive masterclasses.
A series of full-day workshops is also planned, which includes:
"How to Unlock Social Investment" – Friday 28 October
"How to Value and Evidence Impact" – Friday 11 November
"Finance and Trading Considerations for Social Enterprises" – Friday 25 November
"HR & Volunteer Management for Social Enterprises" – Friday 2 December.
All workshops will run from 9.30am to 4.30pm and will take place at The Ropewalk, Barton upon Humber.
An event is being held on Monday 17 October to launch the Social Enterprise Accelerator, where social enterprises from across the Humber region can learn more about the programme, and also hear from keynote speakers. Running at The Ropewalk, Barton upon Humber from 1.30 to 4pm, representatives from the HEY LEP, CERT CIC, Key Fund and BACB Renewables will be on hand to provide advice and guidance on all matters related to running a social enterprise in 2022. This includes dealing with the current energy crisis, funding and finance aspects, and a look at the new "fundraising apprenticeship" standards.
Jon Brunton, HEY LEP Growth Hub Manager, said: "Social Enterprises make up an ever increasing proportion of our business community. They carry out fantastic work within our communities across a range of activity, such as health and social care, equality, diversity and inclusivity outreach, heritage and culture, community work, and much else besides.
"Funded business support is sometimes criticised for focusing on commercial businesses rather than social enterprises. However we identified a long while ago that our community of social entrepreneurs required bespoke targeted support and given the success of our Social Enterprise Accelerator Pilot in 2020-2021, we are delighted that we have been able to recommission the accelerator on a much larger scale in 2022."
Neil King, Director at CERT CIC, said: "Social enterprises in this area have been crying out for specialist support. We are delighted that the Growth Hub's #GrowMySME Programme has recognised the need for sector-led specialist support. As things get more difficult in the economy, the demand on social enterprises is growing, and we want to be there to support them."
To access the Social Enterprise Accelerator and the associated workshops, social enterprises must be registered and confirmed as eligible to access the #GrowMySME Programme. This means that an organisation must have a trading address in the Humber region, have fewer than 250 full time equivalent staff, and an annual turnover of less than €50 million. Registration is quick and easy, with support available from the Growth Hub team to complete registration paperwork.
Further information on the Humber Social Enterprise Accelerator can be found on the Growth Hub's #GrowMySME website at https://www.growmysme.co.uk/business-growth-scheme/sector-development/humber-social-enterprise-accelerator/