On June 23rd HOP, the Careers and Enterprise Company and HEY LEP are bringing the first ever Humber Apprenticeship Showcase to the Humber.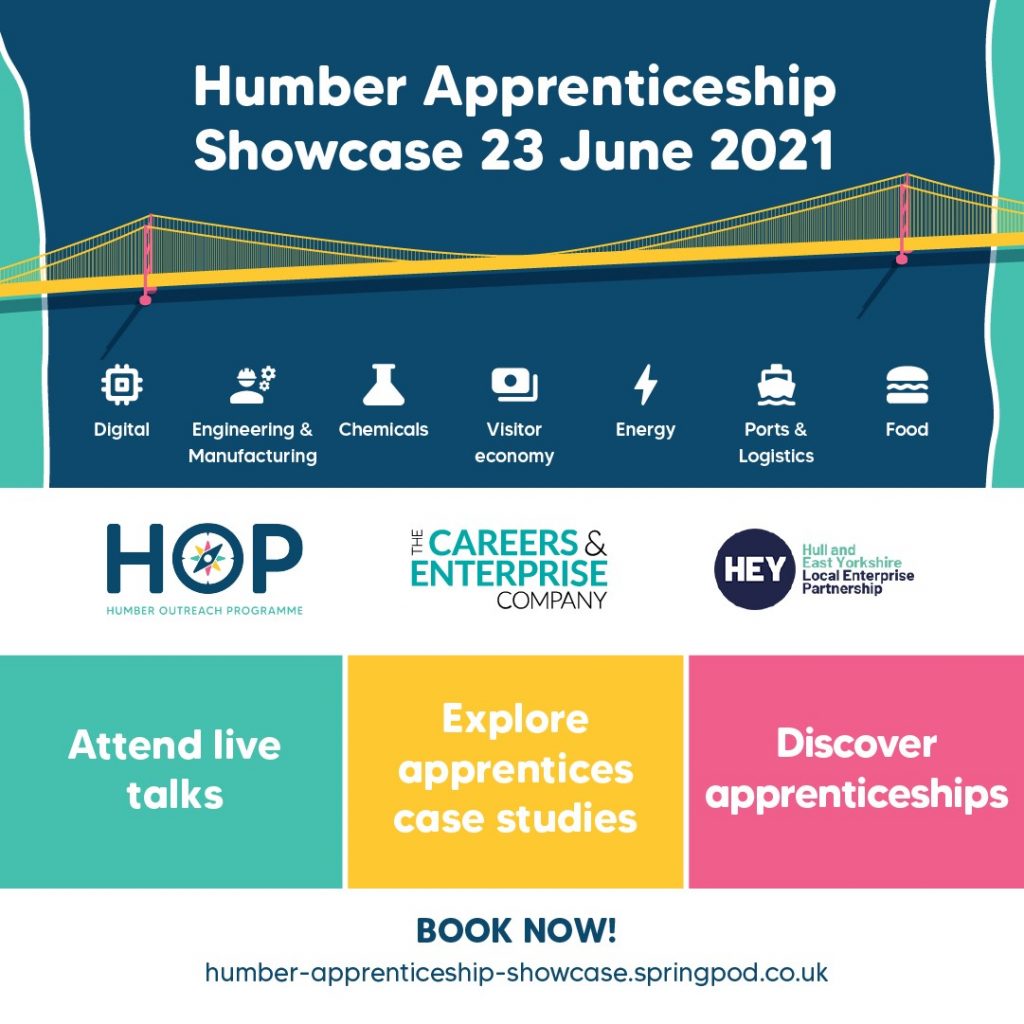 At this virtual event, students will get a flavor of apprenticeships offered from a range of sectors in the Humber region, to help them make confident informed decisions about their future.
This event will cover a full range of topics on all aspects of apprenticeships – we will have many live speakers at the event as well as case studies (written and videos).
Some of the employees at this event are:
Airco
Cranswick
Engie
HETA
NHS
Northern Powergrid
Ongo
Orsted
Simens
WiME
With many more to be confirmed.
You can easily book onto our live speakers who will be speaking about their sectors on the day of the event here.
We also have The Pay Index available at the Humber Apprenticeship Showcase. The Pay Index helps students think through the complexity of making choices to help make the best choice for their future. Students can access The Pay Index and see the benefits of University and apprenticeships relevant to them by scrolling through reports that answer questions such as:
Where to study?
Where might you go next?
What will University mean for your future career?
What financial information matters to you?
Does it matter where you live?
Watch a video about The Pay Index here:
On top of all that we also have The Ambassador Platform (other wise know as the Speak to Hop pop up) live at the event.  If you have any questions please use our speak to HOP feature and get a personalised response back from our student ambassadors/careers advisors.
Watch a video about The Access Platform here: