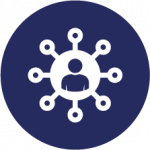 A skilled and productive workforce
The Humber LEP's Employment and Skills Board has lead on the development of a six year Employment and Skills Strategy, aligned to the Strategic Economic Plan (SEP) that identifies the skills needed to support local growth and priority interventions to deliver them.
Our work in this area is led by our Employment and Skills Board, chaired by Stephen Savage
Vision Statement: A highly skilled, motivated and productive workforce
'To deliver an appropriately skilled, motivated and productive workforce to drive economic growth sustainability for the Humber region. This will be acheived by utilising our diverse assets of people, place and products and recognising our unique potential in the Estuary and its ability to act as a catalyst in regeneration and innovation.'
There are currently no news articles to show.