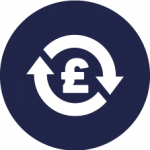 Thriving successful businesses
Hull and East Yorkshire is a great place to start or grow a business. We are working to ensure that businesses can access the support and finance they need to grow, create jobs and take advantage of new investment opportunities.
Our work in this area is led by our Business Support Board, chaired by Gill Alton OBE.
Our Business Support Board also leads our work in supporting key sector growth as identified in our Economic Growth & Workforce Wellbeing Strategy, with this being an integral part of our region's future prosperity.